Corporate cross-shareholdings are distorting the stock market and frustrating better company management, Pension Fund Association CIO Daisuke Hamaguchi (pictured left)  t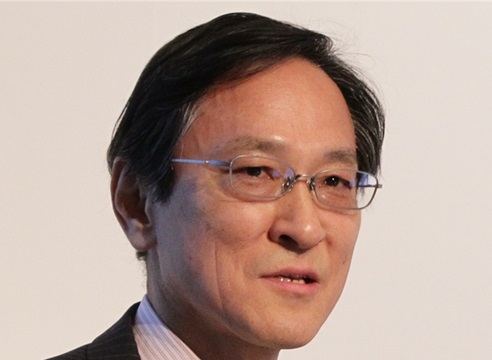 old Asian Investor during the magazine's annual Institutional Investor Forum.
His remarks are a strong echo of those made to the Nikkei in 2014 by then newly appointed Minster of Health, Labour & Welfare Yasuhisa Shiozaki (see archive 5 September 2014 Will Shiozaki use GPIF's clout to see off cross shareholdings?).
Like Mr Shiozaki (right), Mr Hamaguchi pointed to the German experience in successfully bringing an end the same situation.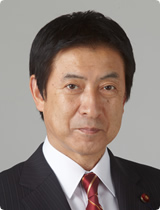 In the two and half years since the Minster's remarks, the tangentially related problem of large government-linked investors dominating the market has also intensified.
The Bank of Japan has increased it shareholdings under its quantative easing program while the Government Pension Investment Fund and the Post Office institutions have done the same in bids to offset the impact on their portfolios of the BoJ's actions in the bond market which have caused yields there to drop to zero.
A Corporate Governance Code and a Stewardship Code have been introduced since Mr Shiozaki's appointment but Mr Hamaguchi told Asia Investor that when very large stakes in companies are owned as part of cross-holding understandings their managements can simply ignore the views of their more active investors.
The Pension Fund Association's chief role if to manage the currently around 11.8 trillion yen owned as part of their previous employment by staff who have changed jobs.
Despite its name, the PFA is an arm of the Ministry of Health which also has ultimate oversight of the Government Pension Investment Fund.
GPIF has been very vocal on how it expects assets managers to work with the directors of under-performing companies and has made plain that it will not award its own massive mandates to those which do not comply.
Mr Hamaguchi notes that the current Corporate Governance Code requirement that companies simply state why they have cross-holdings produces the answer that it is to maintain 'transactional relationships' and nothing else.
His solution is to exempt sales of such stakes from capital gains tax but with so many Japanese companies and especially its banks – where cross-holdings are substantial – having surplus cash it is doubtful that this would prove to be enough of an incentive.
© 2017 Japan Pensions Industry Database/Jo McBride. Reporting on, and analysis of, the secretive business of Japanese institutional investment takes big commitments of money and time. This blog is one of the products of such commitment. It may nonetheless be reproduced or used as a source without charge so long as (but only so long as) the use is credited to www.ijapicap.com and a link provided to the original text on that site.

This blog would not exist without the help and humour of Diane Stormont, 1959-2012