Prudential Investment Management Japan Co Ltd will change it name to PGIM

Japan Co Ltd (PGIMジャパン株式会社) from 1 October, in line with the worldwide rebranding which its New Jersey-based parent embarked on in January 2016.
Before then PGIM entities operating in jurisdictions where the British Prudential plc, founded in 1848, also had a presence used the name Pramerica to avoid confusion. However as the American company, founded in 1875, expanded around the world it became necessary to make a clear distinction between the two.
Prudential Investment Management Japan, which is known mostly as a yen bond house, will be putting under the new name a business which built slowly at first but with its foundations in place grew at considerable speed under its long-term president and CEO Yasuhisa Nitta (below).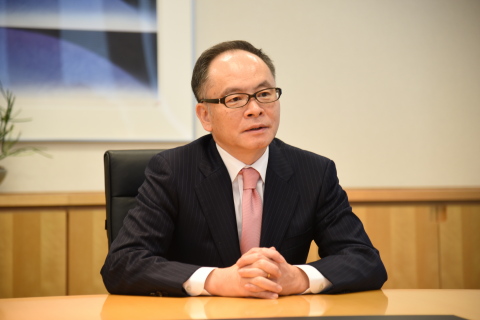 In 1999 the firm had a mutual fund business with 15 billion yen of assets, the Japan Pensions Industry Database shows. A year later it it was  investing another 1.0bn for defined-benefit corporate pensions.
By the 2013 financial year the mutual fund business had grown to 86.4bn yen but that was a record never seen again as by 2016 the number was a lowly 18.4bn yen.
Meanwhile the pension business took a few knocks too. In the 2012 financial year  it was handling just 15.7bn yen in DB retirement schemes compared with 33.4bn yen in 2007. But in the next year the number jumped to 435.5bn yen and by 2016 it was 984.1bn yen.
As the calendar year came to a close the firm was running 1,189.6bn under nine mandates from public sector funds and 13.9bn yen under three mandates from corporate sponsors.
Yet PGIM's real success, figures submitted to the Japan Investment Advisors Association show, has come from winning 'other' customers from whom on 30 December it held 92 mandates worth 15,169.3bn yen — vastly outweighing its pensions and mutual fund businesses.
The distribution of what JIAA members report to the Association under the non-specific category is not known but it is widely believed to be money from regional banks and other financial  institutions as they have abundant deposits but no loan demand and must put their customers' money to use if they are to pay even meagre levels of interest.
© 2017 Japan Pensions Industry Database/Jo McBride. Reporting on, and analysis of, the secretive business of Japanese institutional investment takes big commitments of money and time. This blog is one of the products of such commitment. It may nonetheless be reproduced or used as a source without charge so long as (but only so long as) the use is credited to www.ijapicap.com and a link provided to the original text on that site.

This blog would not exist without the help and humour of Diane Stormont, 1959-2012