Most Japanese life insurers plan to increase investments in foreign bonds in the year to March 2018 as Japanese government bonds yields are still too low for them, a roundup by Reuters of the firms' recently announced investment intentions shows.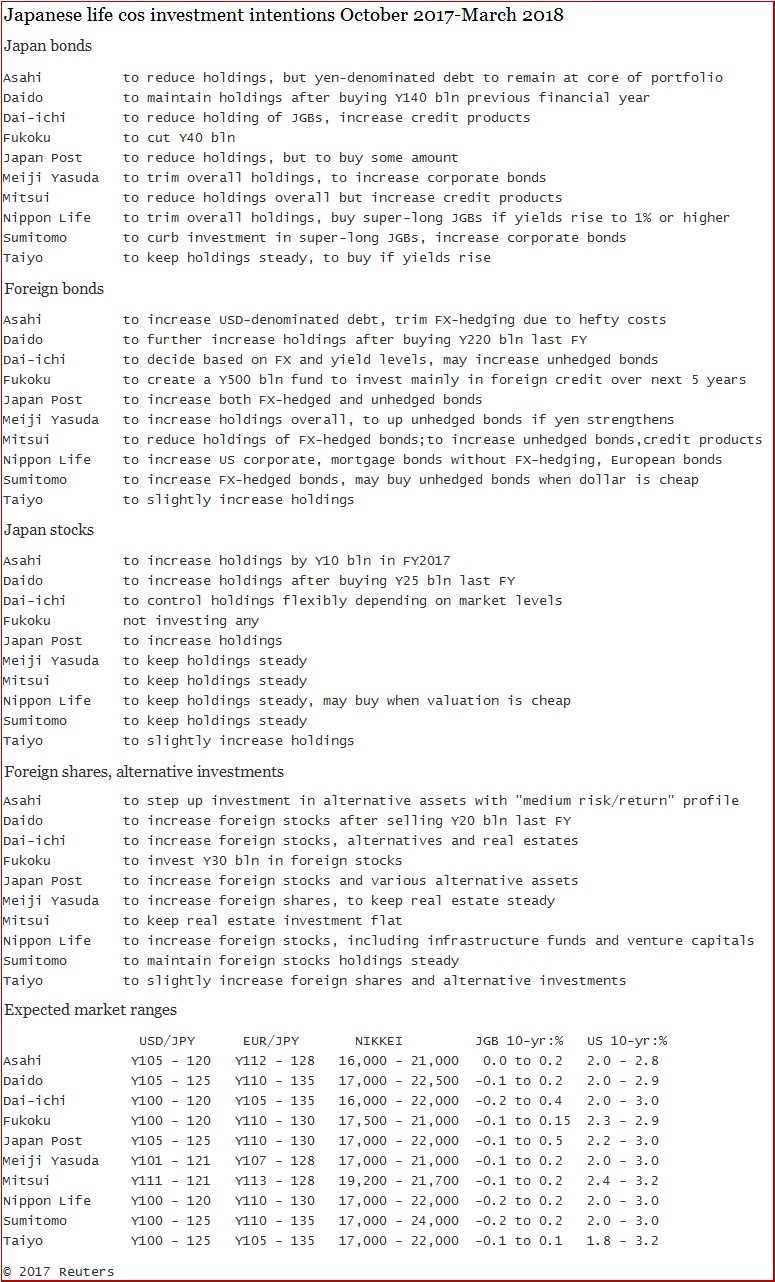 For coverage in greater depth of each companies' intentions, including comments on reductions in forex hedging, click the individual links below:
Asahi Mutual Life, Daido Life, Dai-Ichi Life, Fukoku Life, Japan Post Insurance, Meiji Yasuda, Mitsui Life, Nippon Life, Sumitomo Life and Taiyo Life.
For results of previous Reuters survey covering life soc' investment intentions for April-October 2017 see archive 2017-5-1 Life cos' shape up in foreign debt, infrastructure markets investment
For how actual allocations stood at 2017-6-30 see archive 2017-9-13 Life cos' allocations steady, Post supposedly set for change. Actual numbers at end-September coming soon.

© 2017 Japan Pensions Industry Database/Jo McBride. Reporting on, and analysis of, the secretive business of Japanese institutional investment takes big commitments of money and time. This blog is one of the products of such commitment. It may nonetheless be reproduced or used as a source without charge so long as (but only so long as) the use is credited to www.ijapicap.com and a link provided to the original text on that site.

This blog would not exist without the help and humour of Diane Stormont, 1959-2012